Welcome to Auckland Sports Podiatry! We are a passionate group of Podiatrists specialising in injuries of the feet and legs and the biomechanics of running and walking. We have provided care to Aucklander's for over 12 years and have a strong network in the health care community.
Cameron Palmer is the director and leader of the Auckland Sports Podiatry team. He has handpicked his team based on their expertise, passion and desire to be the best. We believe in a full body approach and working with other health disciplines when needed.
Our mission is to keep you pain-free and on your feet so you can enjoy an active lifestyle to nourish body and mind.
We look forward to treating you and showing you why we are Auckland's leading Sports Podiatry group.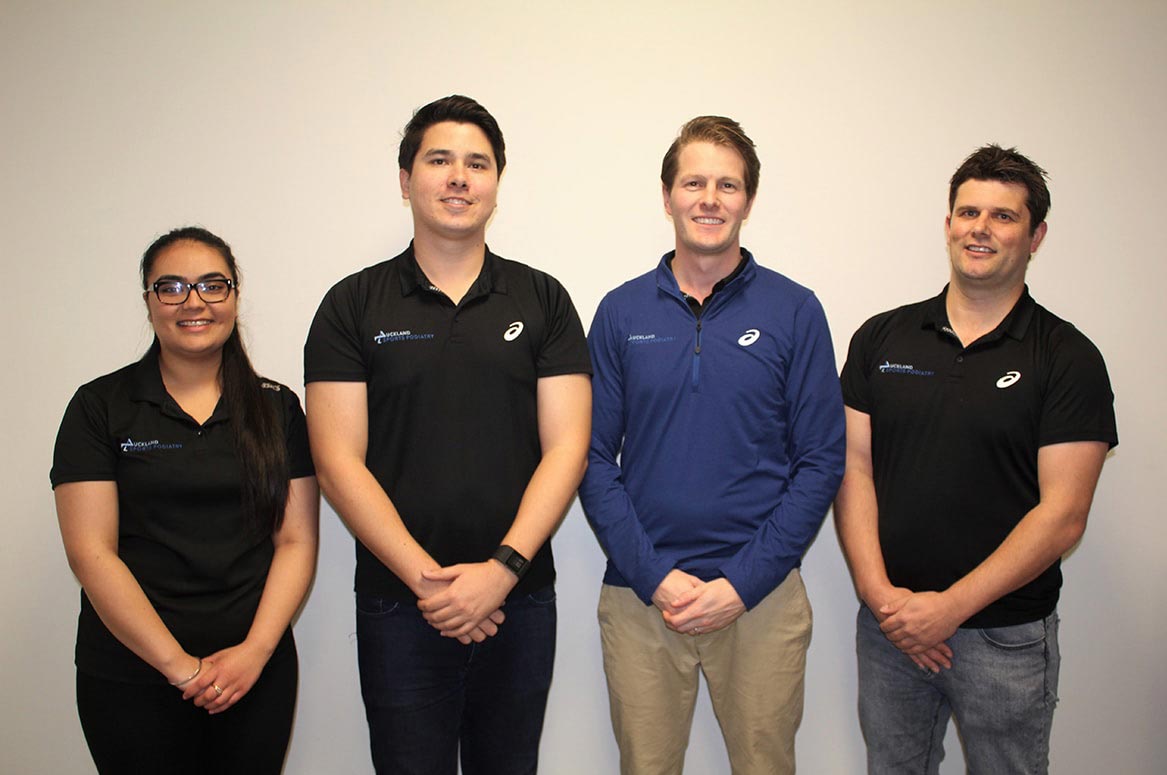 SPECIALISTS We specialise in musculo-skeletal pain of the foot and ankle.

FREE FOLLOW UPS on ACC consultations and orthotics – you don't   need a referral too.

EXPERIENCE Each member of the team has worked in the podiatry profession for 6 or more years.

AFFORDABILITY Our consultations and orthotics are competitively priced.

HOLISTIC APPROACH We will treat the injury and the source of the problem.

CUSTOMISATION All our treatment plans and orthotic therapies are customised.

GUARANTEE We guarantee our orthotics to be comfortable.

TIME If we don't see you

within 10 minutes

of your appointment, then it's FREE of charge.

EVERYONE Young and old, inactive or elite athlete – we treat everyone.

SIX Handy locations Auckland wide.